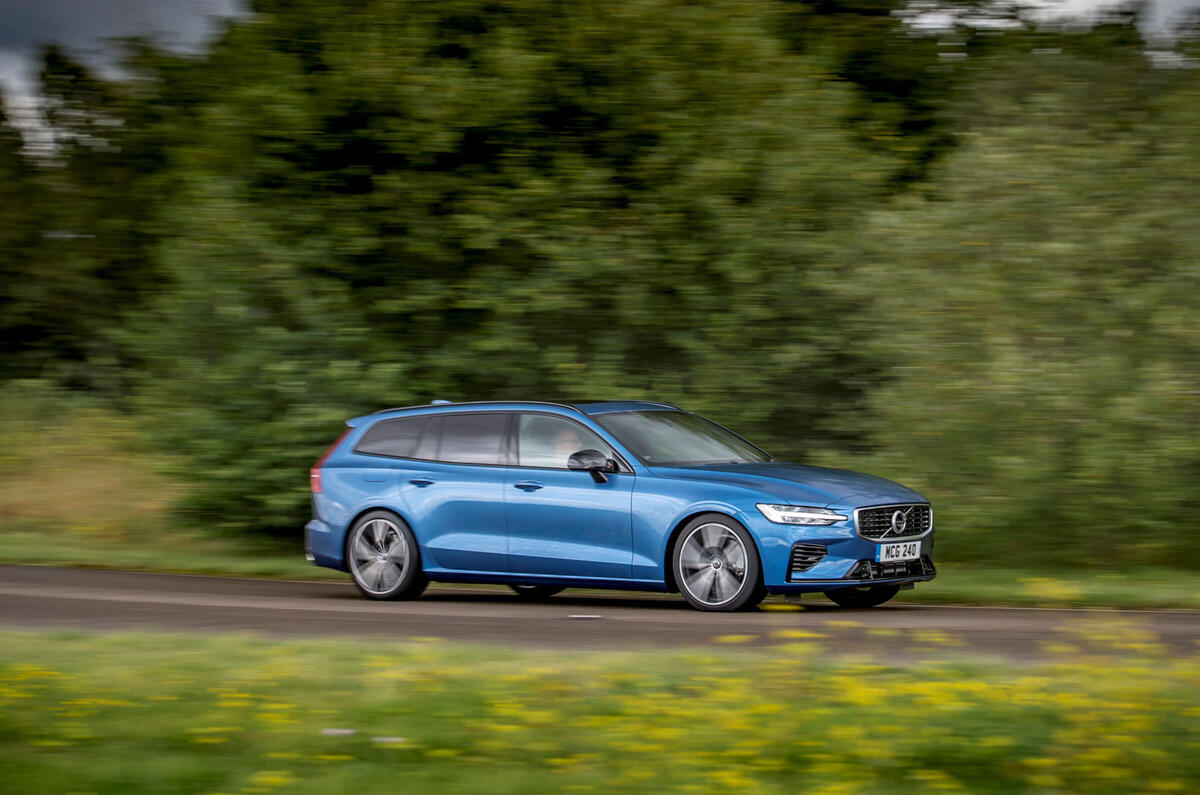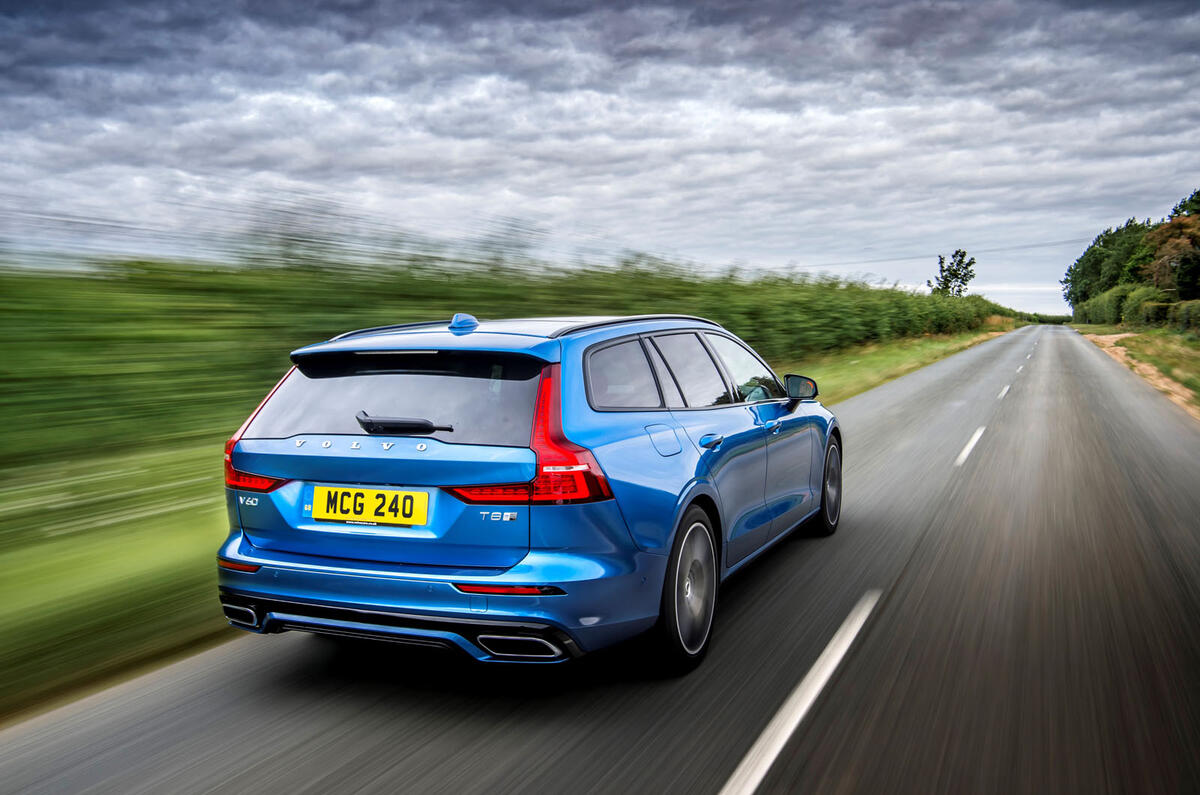 What is it?
The V60 T8 Twin Engine is, to these eyes, an extremely attractive family car wrapped around the most powerful and sophisticated powertrain Volvo currently offers (£140,000 Polestar 1 notwithstanding). As denoted by the 'T8' moniker, it's also a plug-in hybrid, with a real-world electric range of around 25 miles.
A 'Polestar Engineered' version with Brembo brakes, adjustable Öhlins dampers, and sharper handling exists and will shortly arrive in the UK with an even greater sense of anonymous cool, though we're yet to sample that car and at nearly £60,000 it is sure to be a rare sight.
Even at £50,905, the V60 T8 Twin Engine is hardly cheap and costs almost exactly what you'll pay for the V6-engined Mercedes-AMG C43 Estate. It's a clique that also includes the latest Audi S4 Avant, with its ultra-smooth mild-hybrid V6 turbodiesel, and the BMW M340i xDrive Touring, whose new 369bhp straight-six is the best of the lot.
The upshot is this: only with Volvo do you get less than six cylinders for your circa-380bhp, fifty-grand estate, though the V60 T8 Twin Engine has the environmentally friendly USP of being the only one capable of pure-electric running. Depending on your priorities, already you'll be either repelled or enticed by the concept.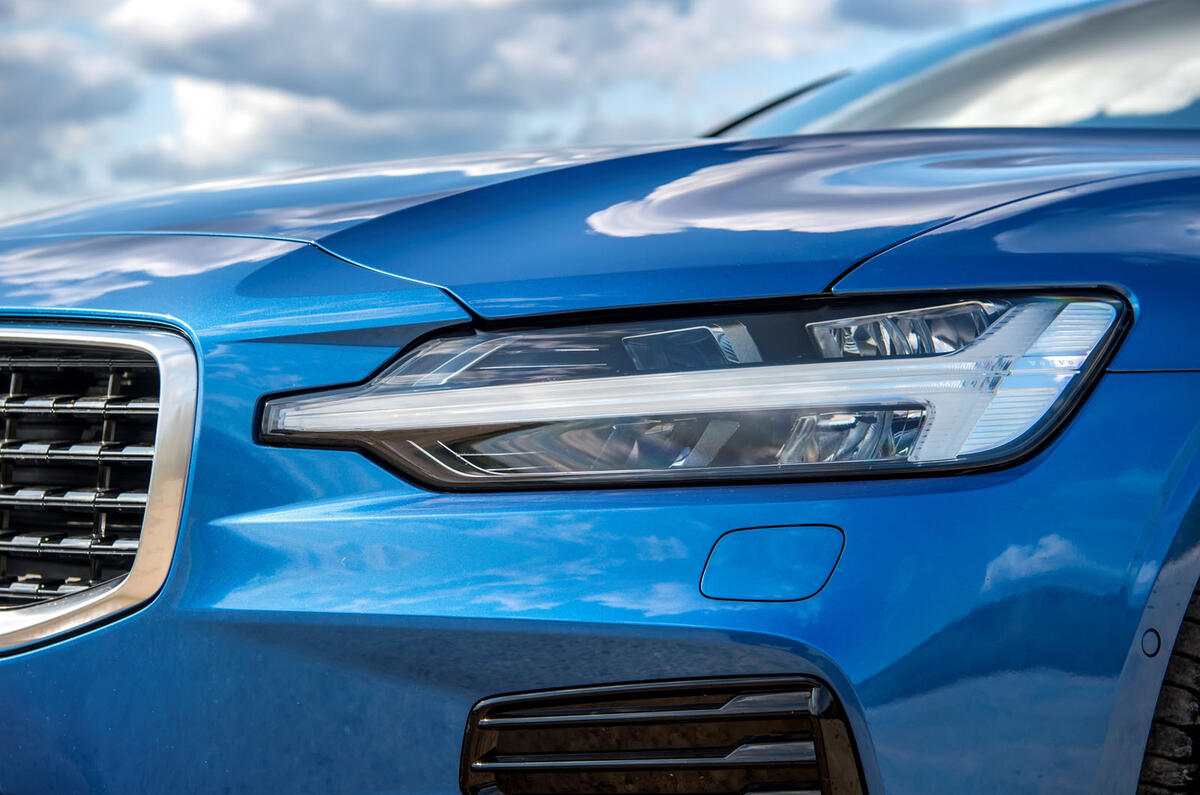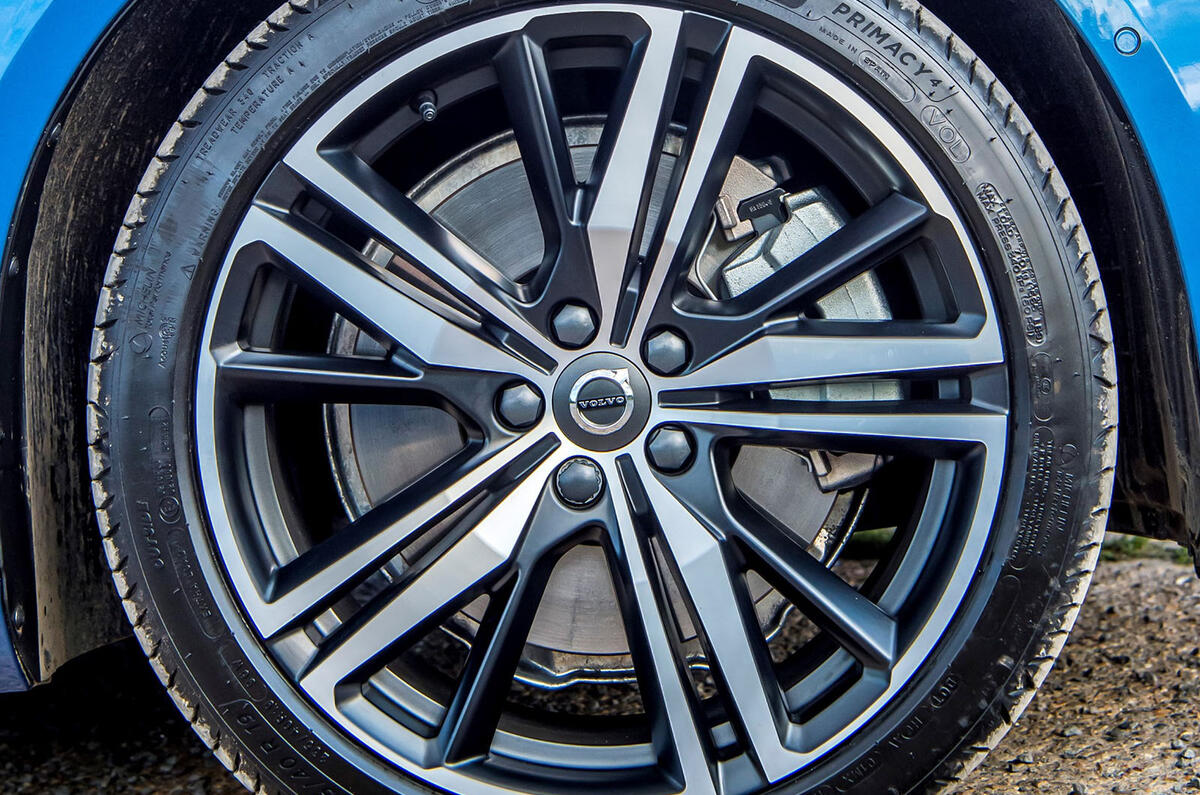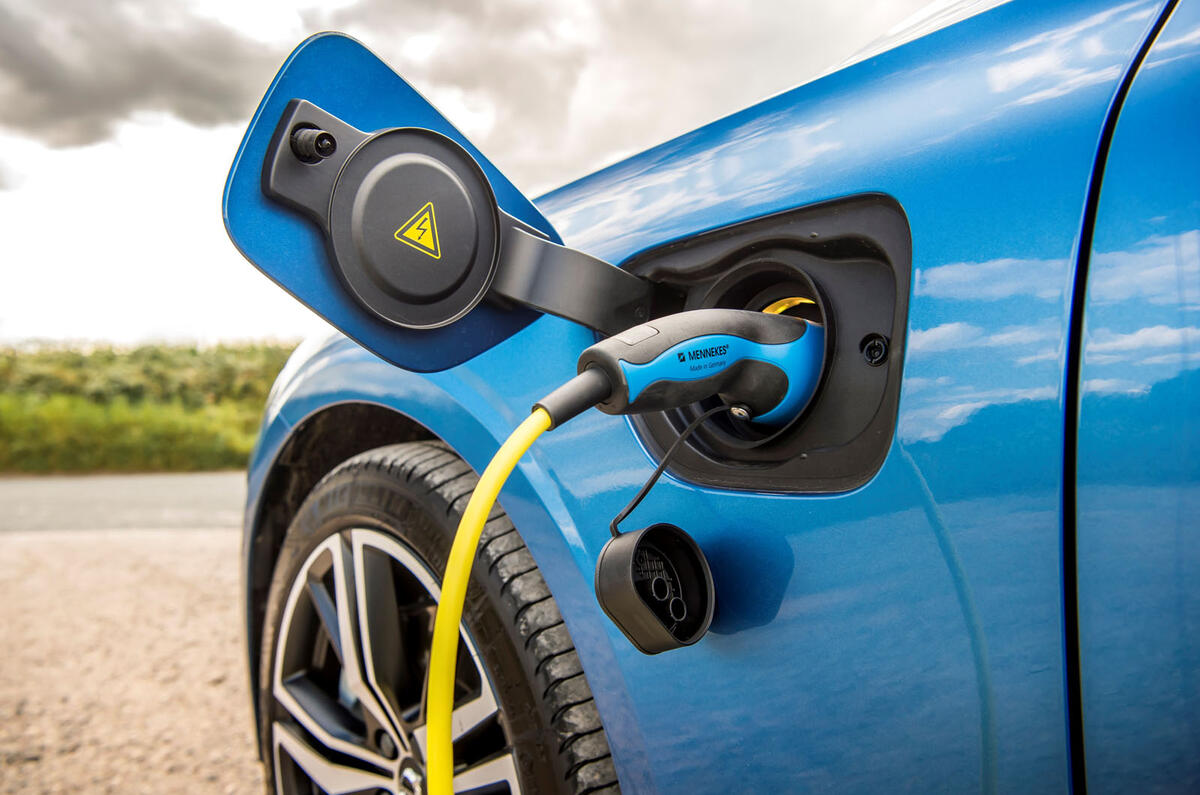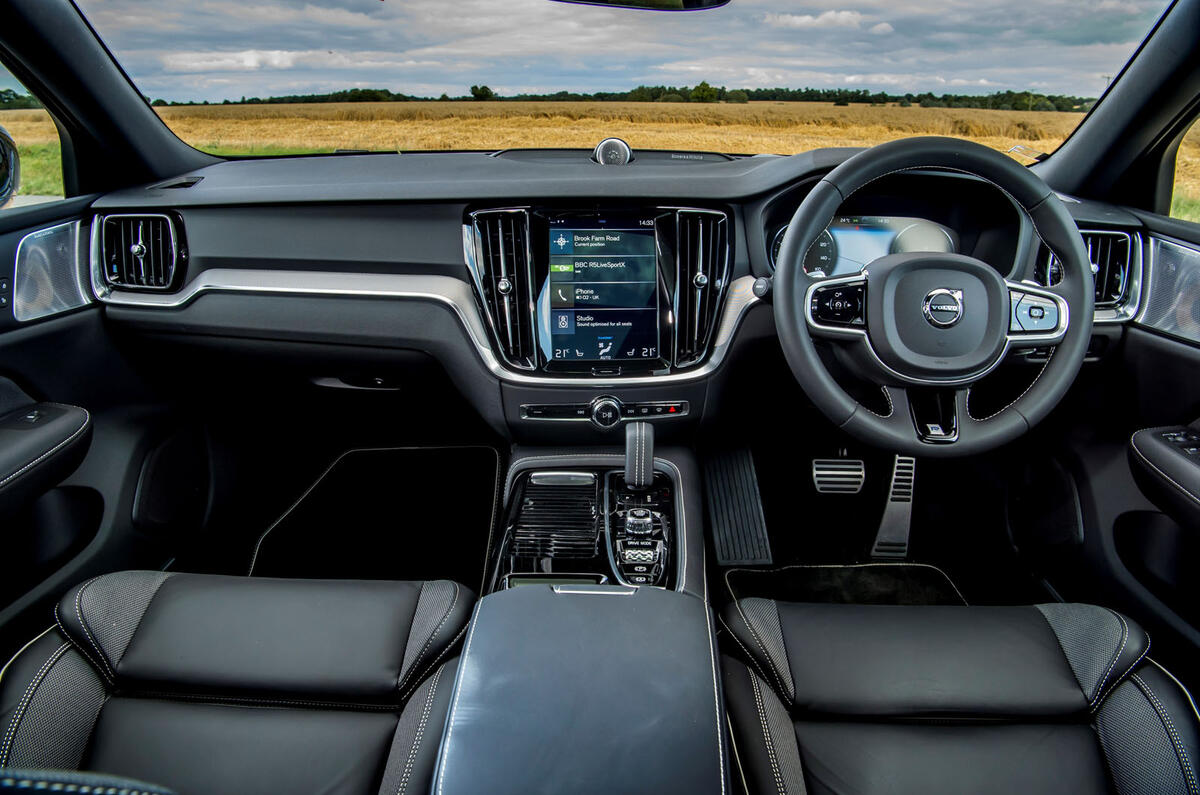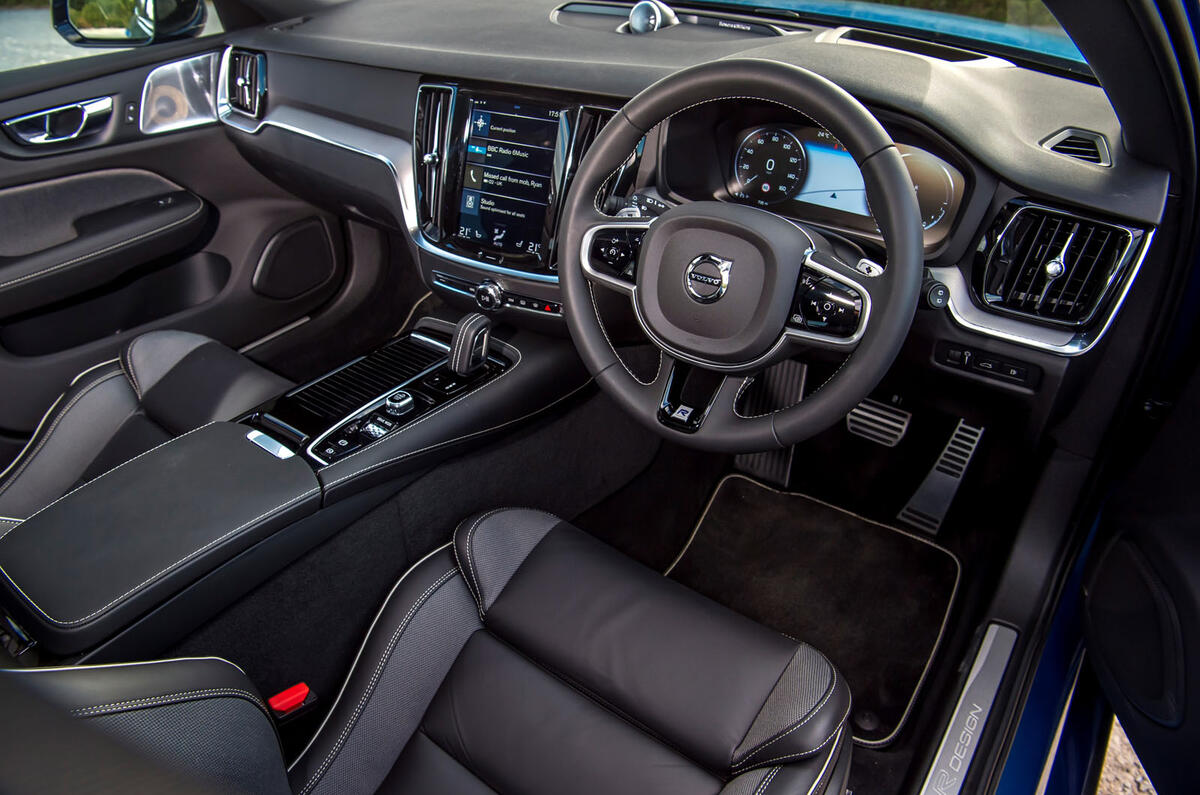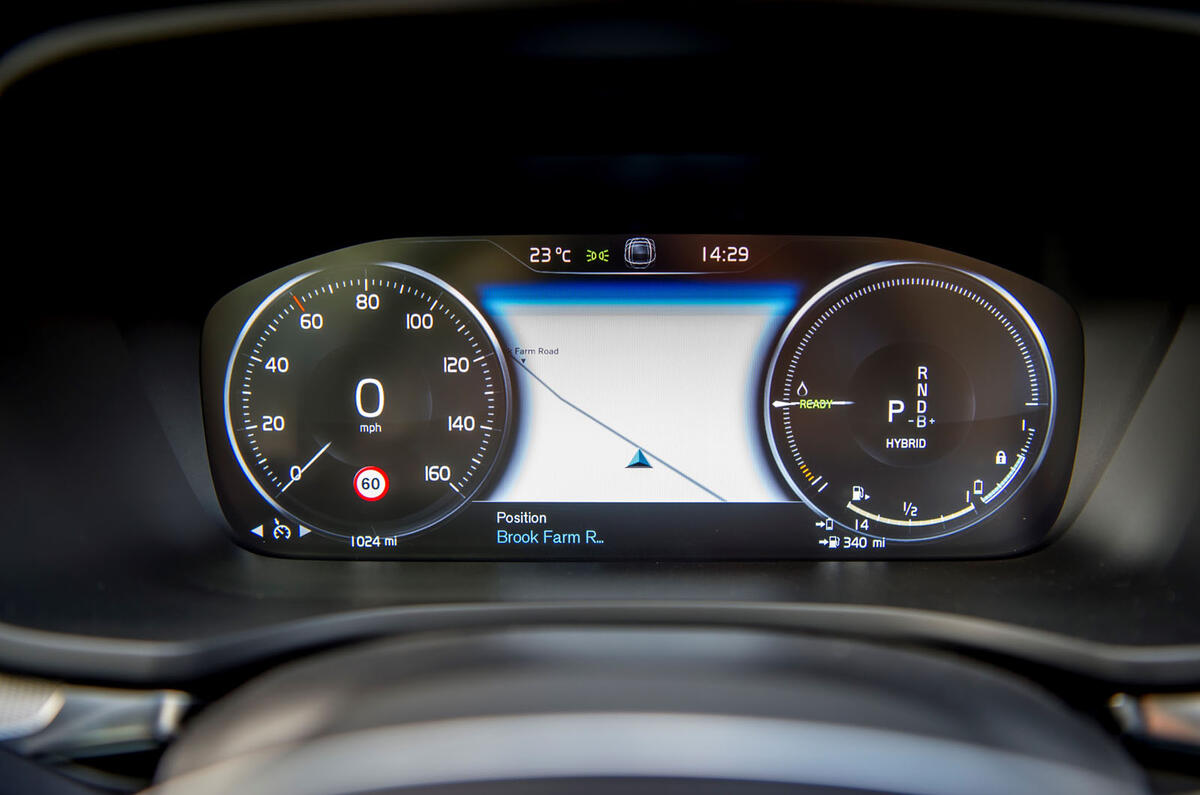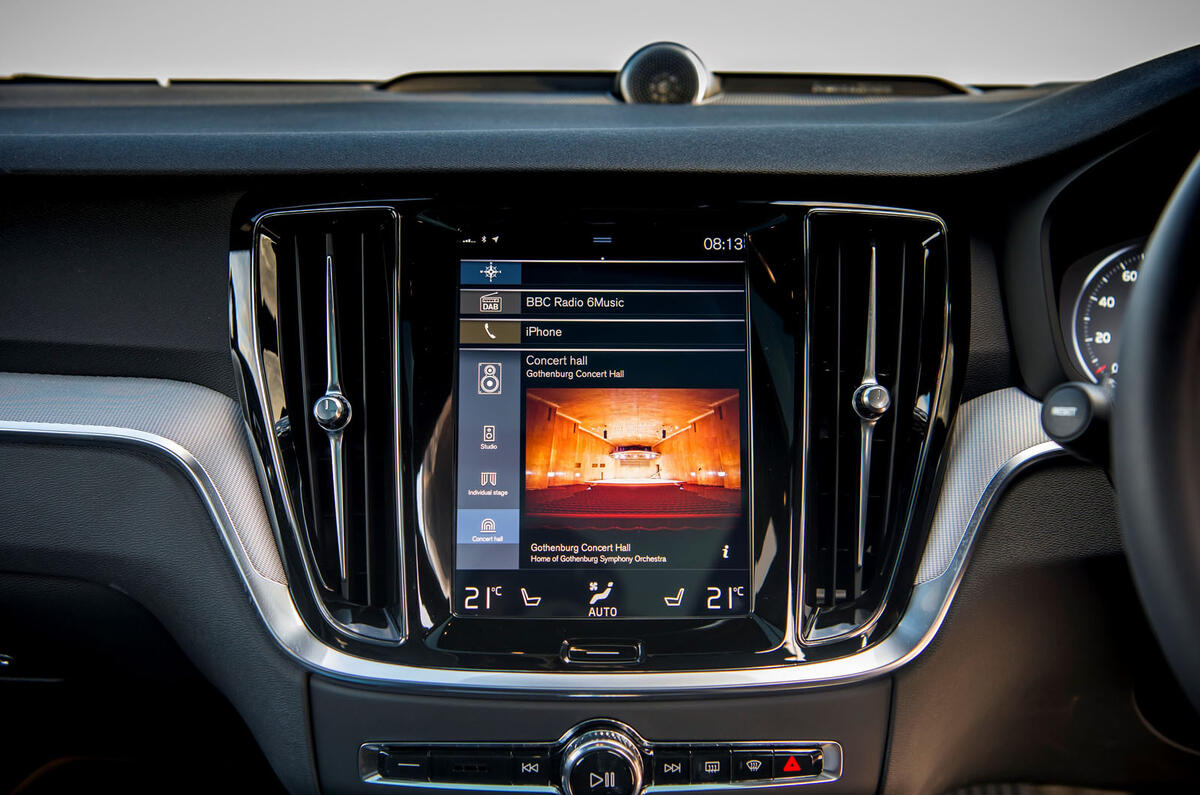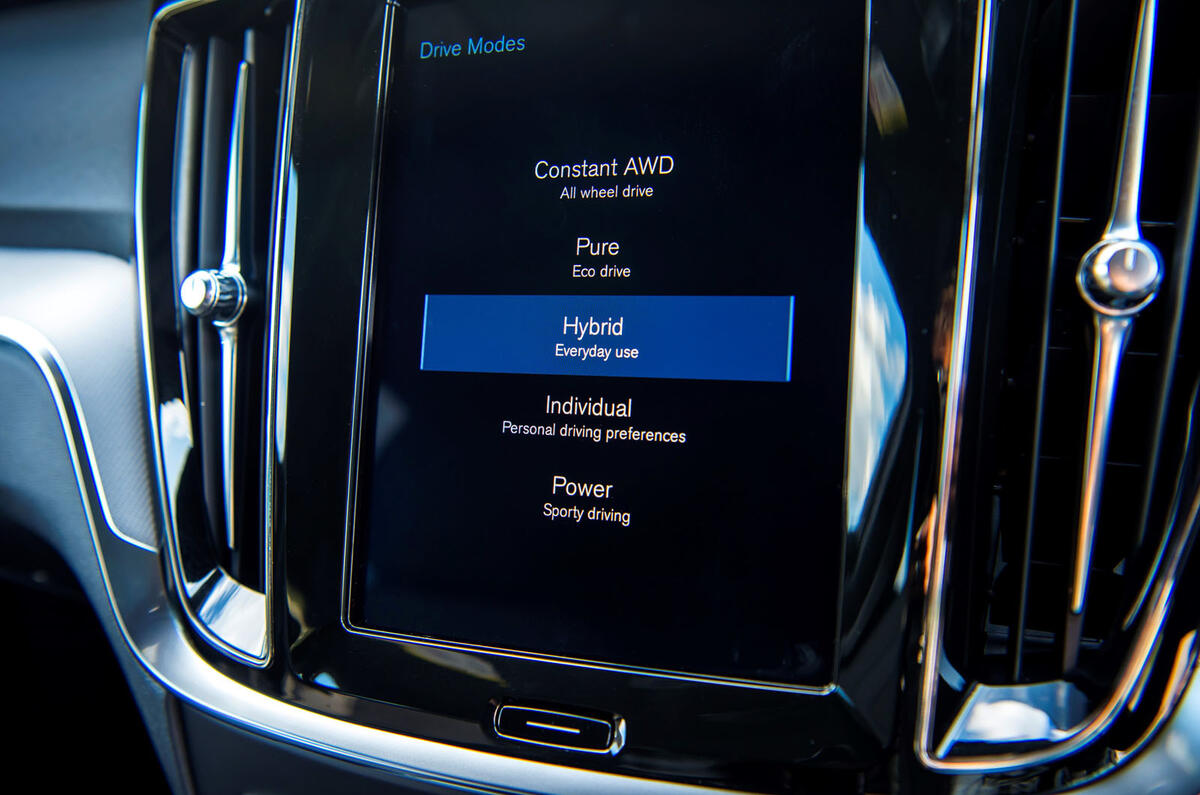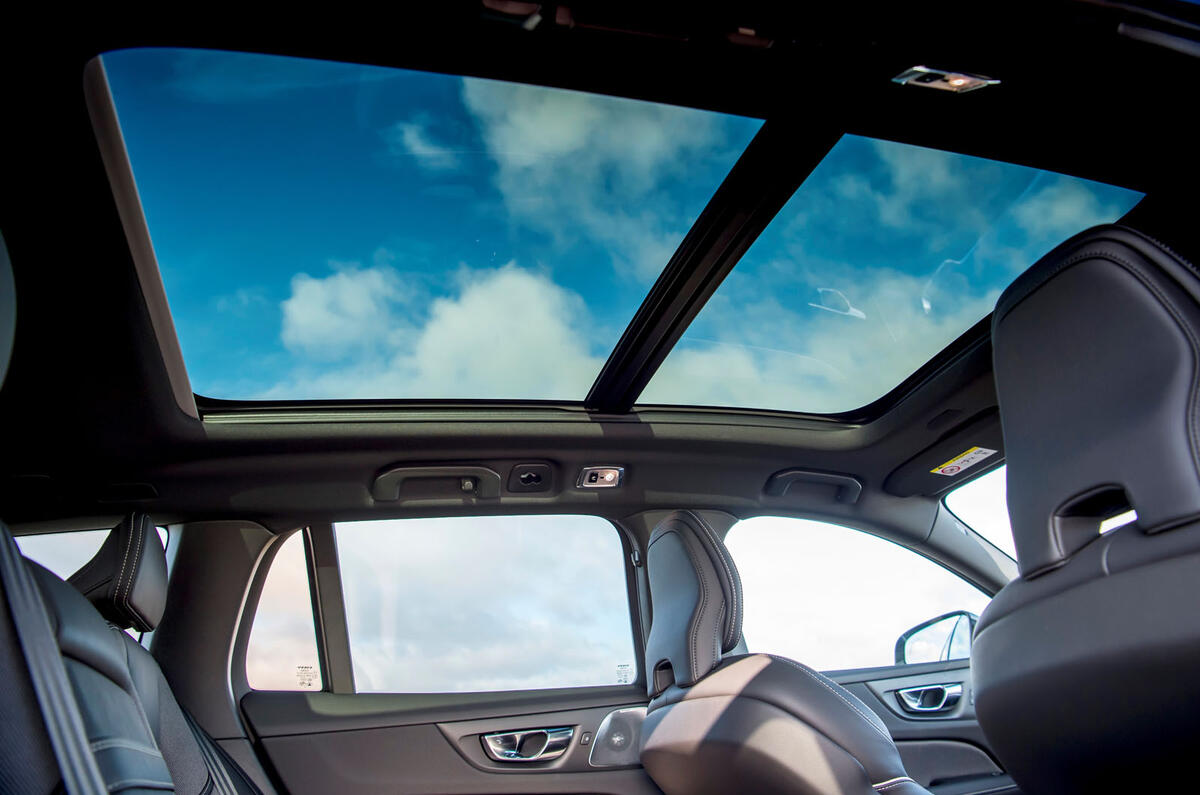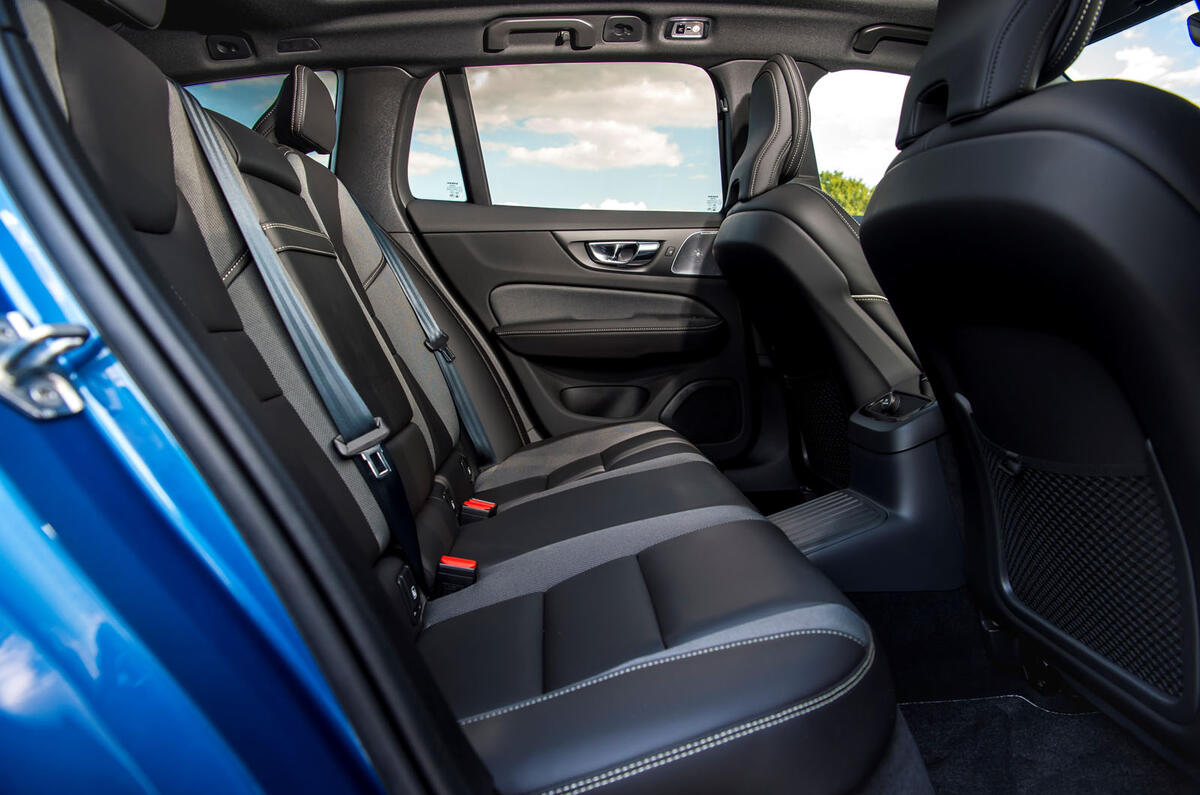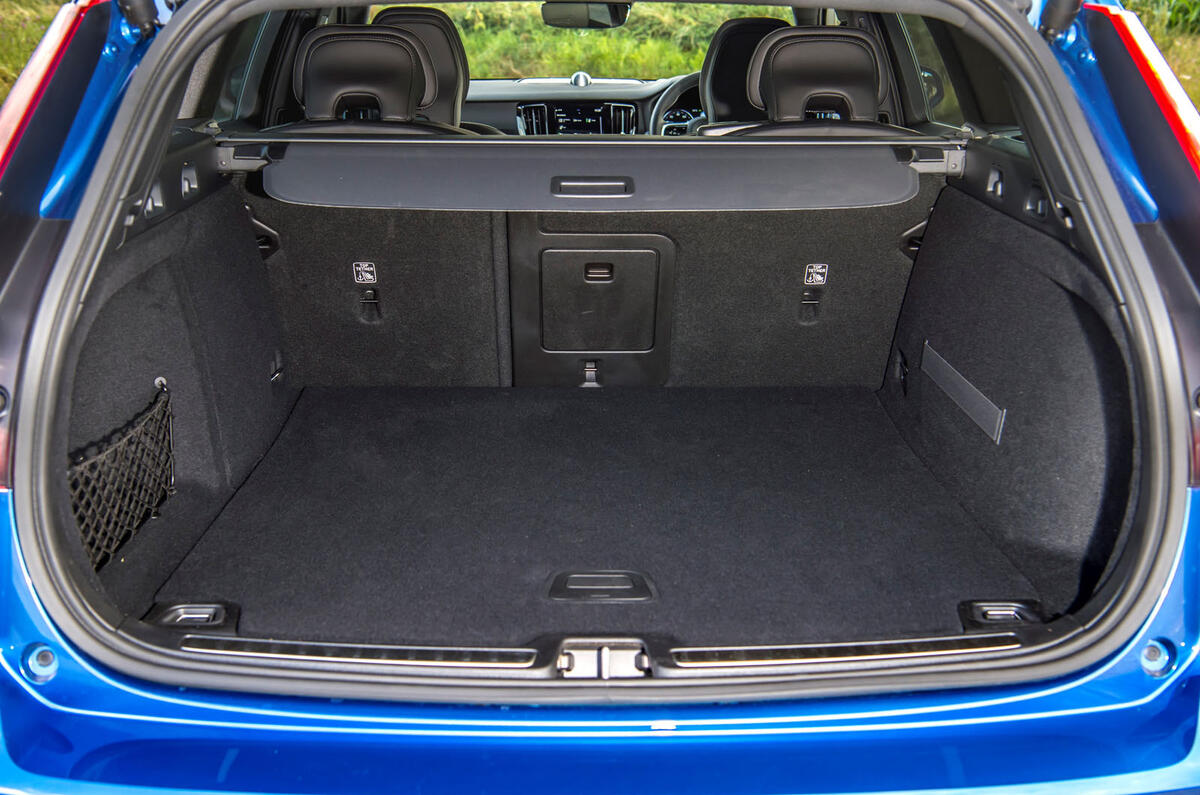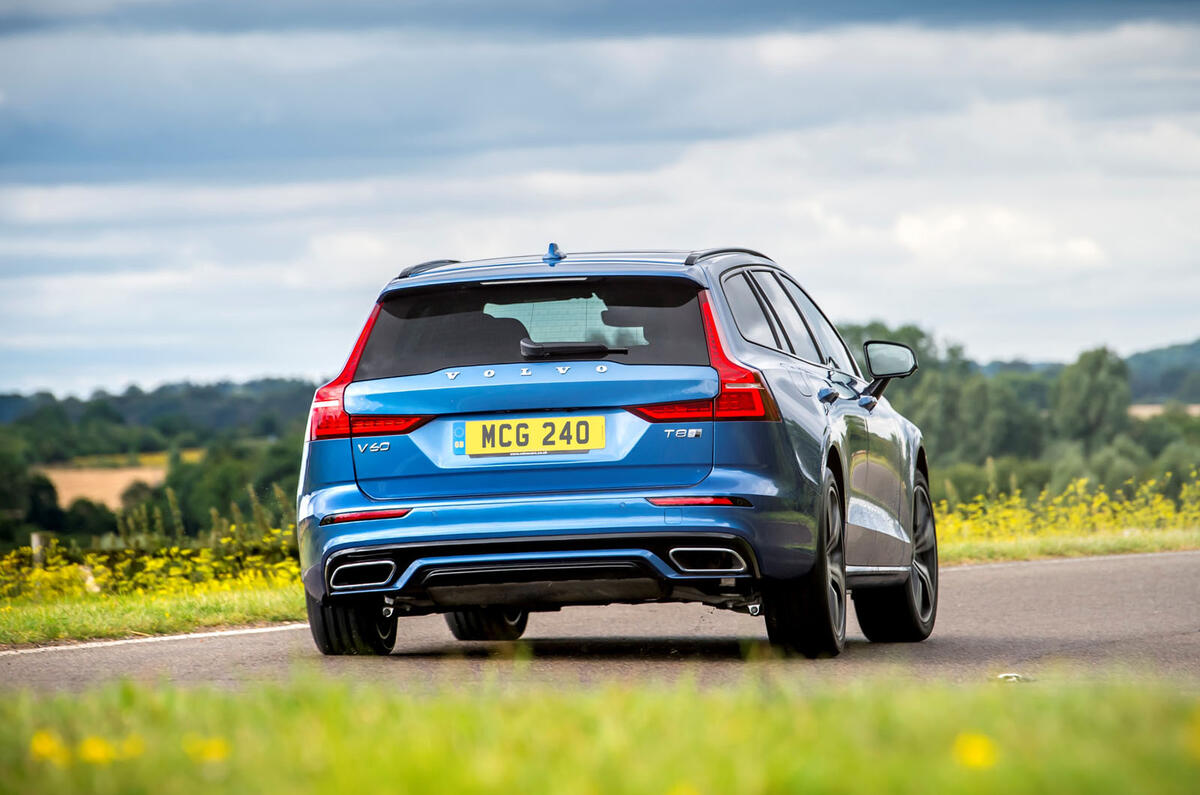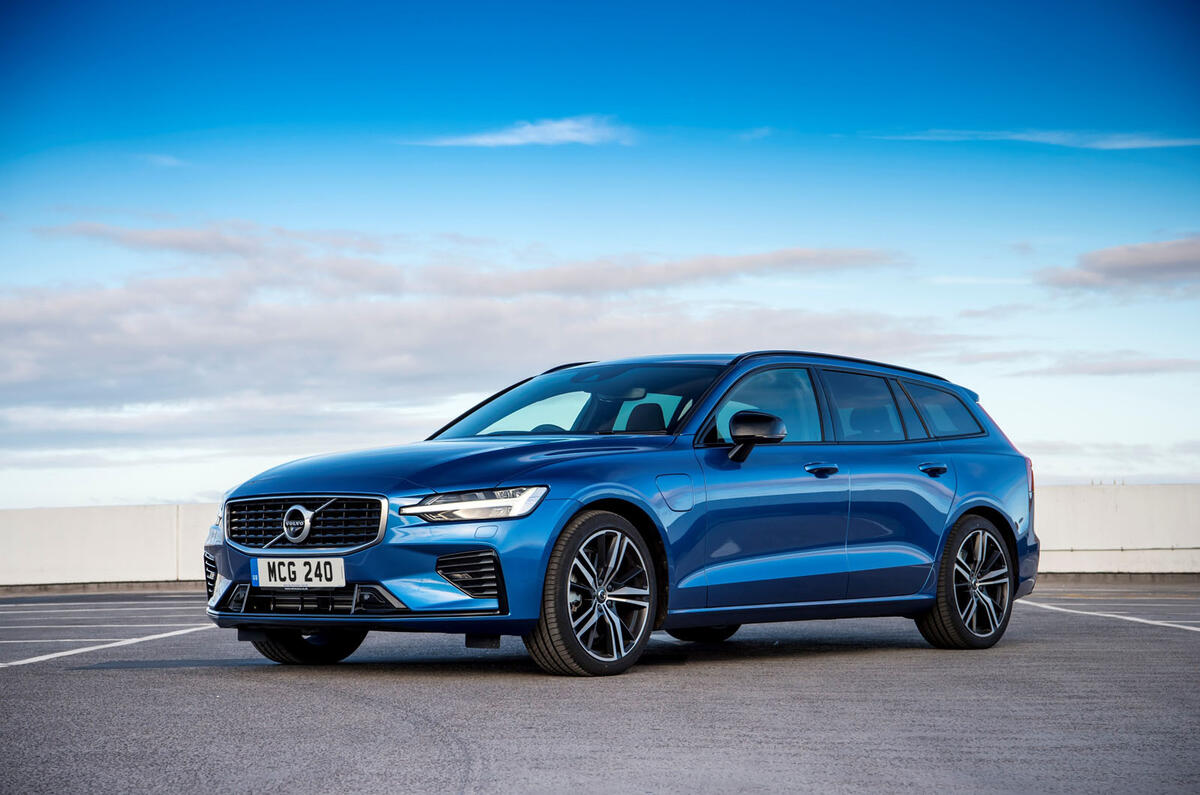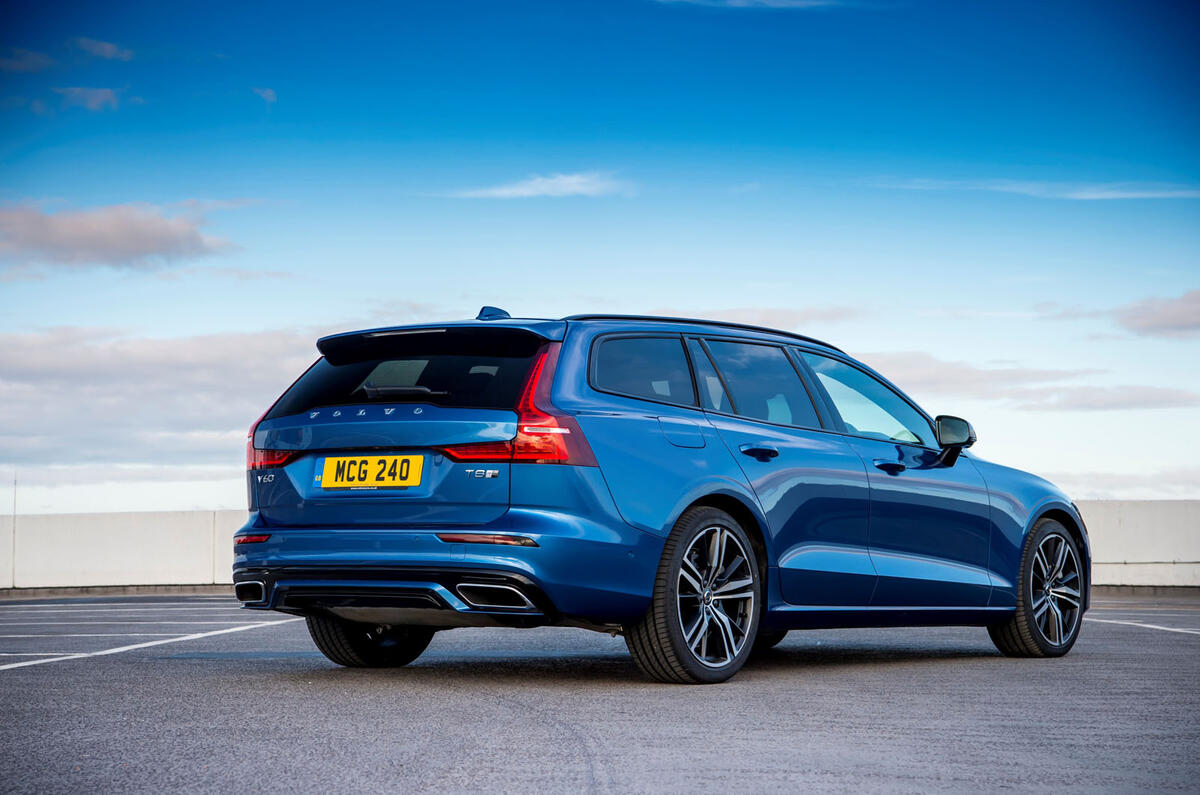 The powertrain uses a transversely mounted 2.0-litre four-cylinder petrol both turbocharged and supercharged to drive the front wheels. With no central coupling, the rear axle is driven by an electric motor, with the 11.6kWh battery (larger than previous T8 interactions) laying along the spine of the chassis but well within the wheelbase. As such, the standard V60's impressive 529 liters of boot space is undiminished.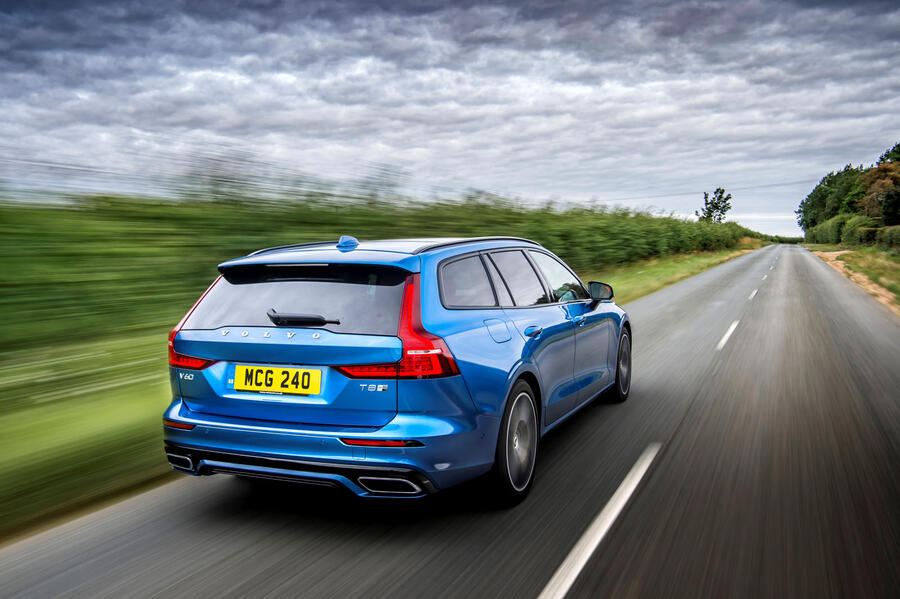 What's it like?
This being a contemporary Volvo, and particularly one of high specification, the V60 T8 gets a comfortingly high-sided but spacious cabin of soft leathers, contrast stitching, and artful metal trim. If you had to drive the length of the country this evening, with seats like these there'd be scant cause for complaint, and there's also absolutely no pretension concerning what the V60 T8's German rivals would term 'sportiness'. Which is quite refreshing.
But the cabin is a bellwether for the dynamics. With the twin-charged engine and electric motor together delivering 381bhp and a heap of torque, the T8 moves well for a car weighing more than two tonnes but it doesn't relish corners, changing direction in a composed but disinterested fashion. And except for a token improvement in balance, it makes little difference whether the electric rear axle is moving under its own power or not. What you're left with is a very quick estate whose steering is a touch numb, whose body control is too relaxed and whose weight is simply too present to ever let it get under the driver's skin.
Better to sit back and treat the top-billing V60 as the fast, luxurious and superbly refined cruiser it wants to be. Admittedly, B-roads can tease some brittleness out of the suspension, whose rates are presumably increased over lesser V60 models on account of the increased mass and bigger cornering forces, but mainly it's assured, calm and fluid. And despite the fact this powertrain has now been around in some form or other since 2016, the handover between pure-electric and engine-on hybrid operation still feels remarkably uneventful.
The same cannot be said for those times when both barrels are required – the electric rear axle responds quickly but insipidly, and the gearbox then takes too long to get itself in the required gear the upshot being a noticeable delay before both power sources are pulling as one. Other manufacturer systems, which channel everything through the transmission, fare better in this respect and behave more intuitively.
The PHEV practicalities boil down to a 4.5m charging cable and its ability to fully replenish the car's lithium-ion battery at a rate of six miles per hour from anything more serious than a three-pin domestic plug socket. The claimed WLTP range is 32 miles, though on evidence of this test, you'd be unlikely to achieve that on quicker A-roads. Carbon dioxide emissions of only 39g/km do however mean the V60 T8 is extremely cheap to tax, and is likely to duck any penalties for urban emissions-charging zones in the foreseeable future.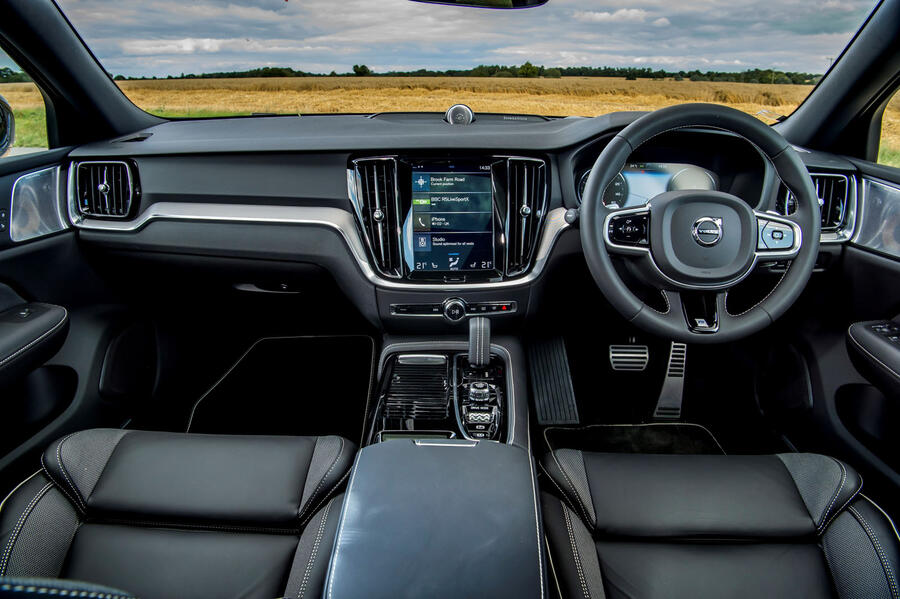 Should I buy one?
This is a familiar story. If your commute can be completed largely using the V60 T8's electric range and you can charge at work, you have arguably found yourself a four-and-a-half-star car. The Volvo's long-range manners are excellent, its hybrid system doesn't impinge on luggage space, and never, once the powertrain is fired up, are you going to be caught short while overtaking. The car's thoughtful design, both inside and out, also gives it a level of primal desirability lacking in some rivals.
Equally, if you rely heavily on what is quite a highly tuned engine that doesn't in isolation deliver particularly good efficiency, then the fuel bills are going to frustrate. And if you want a rewarding driver's car that can double-up as a do-anything family wagon, look elsewhere, starting at a BMW dealer. In the same vein, if you want a powertrain traditionally worthy of a £50,000 premium car, remember you're only getting four cylinders here while everything else gets six. And if all of the above applies, the V60 T8 Twin Engine is more of a three-star car.
For now, let's settle somewhere in between, and acknowledge that when BMW gets around to building the Touring version of the new 330e, that car's superior electric range, slicker hybrid powertrain calibration and entertaining handling will make it our choice.
Volvo V60 T8 Twin Engine specification
Where
Surrey
Price
£50,905
On sale
Now
Engine
4 cyls, 1969cc, turbocharged and supercharged, petrol, plus electric motor
Power
299bhp at 6000rpm (petrol), 86bhp (petrol), 381bhp (combined)
Torque
295lb ft at 2200-4800rpm (petrol), 472lb ft (combined)
Gearbox
8-spd automatic
Kerb weight
2061kg
Top speed
155mph
0-62mph
4.9sec
Fuel economy
113-166mpg (WLTP)
CO2
39g/km
Rivals
Mercedes-Benz C350e, BMW 330e